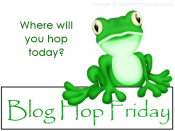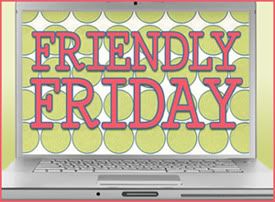 It has been a while since I have participated in a Friday Follow. It's been a rough week for blogging because my laptop charger went out and I have been waiting for a new one to be sent! I have missed my laptop and blogging!I am currently working on the 3rd lesson in the
Coupon101 Segment
of my blog and should have it up soon.
Over the 4th of July Holiday weekend we had Family come in and stay with us, also it was the week my dad was having a surgery so things were pretty hectic. Everything seems to be slowing down a bit and I am ready to get back in the blogging groove.
This weekend I will be having 3 giveaways going on. I will list them with my Saturday Giveaway linky tomorrow night. If you have any giveaways going on that you would like to list, check back here tomorrow about Midnight (Est) and I will have the linky up!
If you would like to follow my blog, You can by Google Friend Connect and Networked Blogs to the right, Follow me on
Twitter
or
Facebook
as well. I will follow back, so leave me a comment and let me know! Can't wait to meet some new people and read some great blogs!
Have a great weekend!